Solutions you can trust
Bringing over 65 years of expertise across a variety of industries to deliver advance engineering and design that you can trust, Kwik Lok is committed to delivering new and innovated solutions. We work with our customers and industry partners to identify your unique needs - plus we provide the ongoing customer support you can rely on!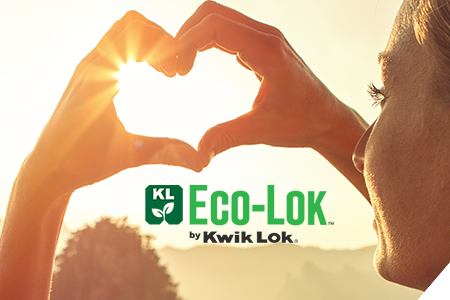 Introducing the Eco-Lok
Eco-Lok is one piece of an industry-wide opportunity for responsible environmental stewardship. The sustainability your customers expect meets with the Kwik Lok performance that has set the standard in the bag closure industry for decades.

The proprietary technology from BioLogiQ used to make Eco-Lok converts plant-based carbohydrates, such as corn and potatoes, into the NuPlastiQ® material that is manufactured into Eco-Lok bag closures. Using a 100% natural, renewably sourced plant-based resin that requires less fuel to manufacture, NuPlastiQ® helps reduce greenhouse gas emissions and overall material use. They are completely interchangeable with our previous closures and compatible with your existing Kwik Lok machinery.
View Video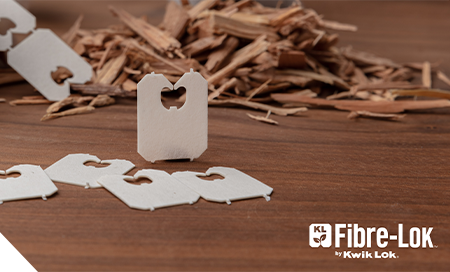 Introducing Fibre-Lok
Fibre-Lok is an environmentally friendly alternative to plastic bag closures for the European, Australian, and Canadian bakery and produce industries. Composed entirely of natural cellulose fibre, it provides the same reliability as the traditional Kwik Lok while reducing plastic.

Fibre-Lok is another important step in Kwik Lok's mission of transitioning the industry toward a sustainable future through innovation.

The product is home compostable in Europe.
Learn More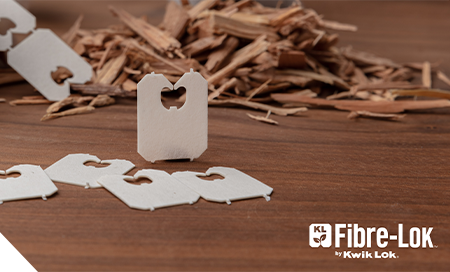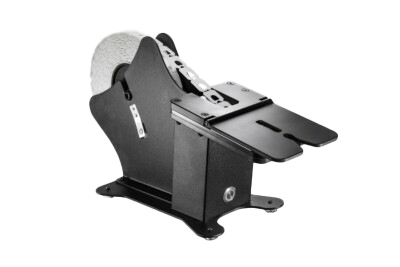 Introducing the Kwik Fresh 093 A
The Kwik Fresh 093 A Semiautomatic Bag Closing Machine is versatile and easy to adapt to your packaging needs. Closing up to 30 bags per minute, the Kwik Fresh can be portable or permanently mounted to fit your needs.

The Kwik Fresh is ideally suited for:

• Retail Bakeries
• In-store Bakeries
• Retail Produce Stands
• In-store Produce Departments
View Video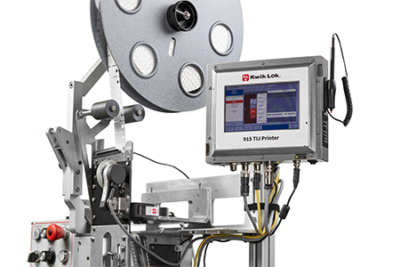 915 Thermal Ink Jet Printer
The Kwik Lok 915 is a programmable thermal ink jet printer that comes with a lifetime warranty (No exclusions on labor or hardware). With its high-resolution output, the printer gives you the ability to print complex 2D barcodes and QR codes. Printing on the Kwik Lok bag closures allows you to trace packages back to packaging lines and individual products. It's easy to add up-to-date necessary information on your packages with the 915 thermal ink jet system from Kwik Lok.
Learn More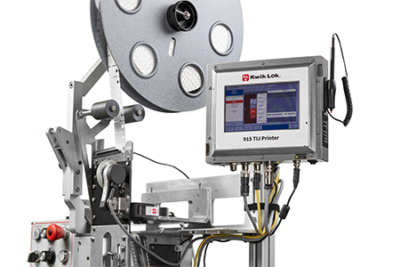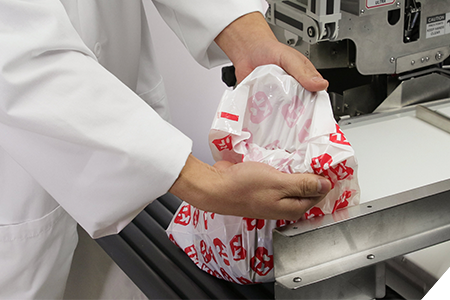 Laser Stitch offers tamper-evident solution
As food safety and security continue to be at the forefront of food supply concerns, more and more customers are looking for bag closure systems that include tamper-evident options.

To meet this customer need, Kwik Lok, the industry leader of bag closures, has developed a new Laser Stitch Technology. The 909A provides a uniform "laser stitch" that indicates whether a bag has been opened and bags do not tear when opened. Once closed with a Kwik Lok closure, the bag is tamper-evident and re-closable for the consumer.
Watch the video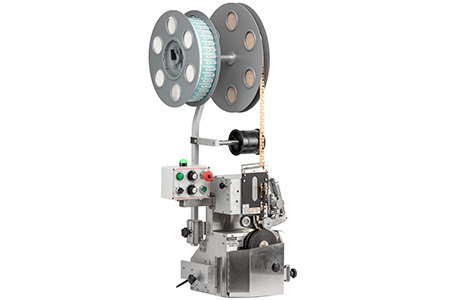 The next generation is here
The new 910A Automatic Bag Closing Machine offers the same highly reliable Kwik Lok technology and takes it to an all-new level. The 910A provides a host of improved safety and operational features making the 910A even easier to operate while taking up less line space. A next-generation solution for the high-speed line, the 910A can close up to 120 bags per minute.

Important new benefits of the new 910A closure machine reflect input from customers. They include a lighter, more compact design, easy to clean aluminum and stainless-steel construction along with user-friendly mechanical components that offer increased accessibility for maintenance. All 910A machines come ready to run closure labels for coding, tracking, and promotional messages.
View Video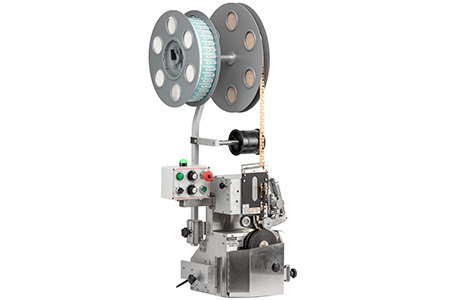 Less is more with Kwik Link
Looking for a way to minimize packaging while providing for branding and traceability? Think Kwik Link! The new Kwik Link is a semi-automatic machine that binds bunches together then adds a closure and label. This results in less packaging for a smaller carbon footprint.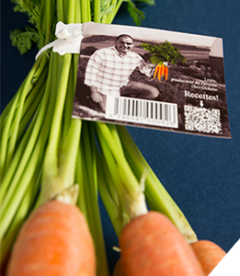 High quality labels
Attractive labels for promotional campaigns can increase sales and add additional profits.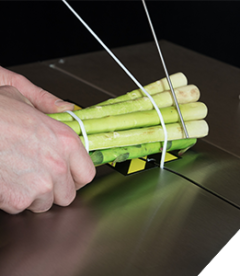 Easy to use machine
Simply swipe your product through the machine and our closure will secure it.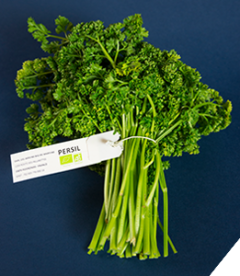 Eco-friendly packaging
Minimal packaging results in minimal waste and a reduction of carbon footprint.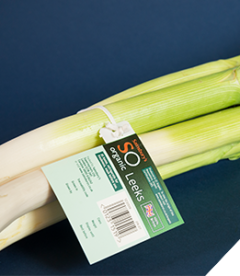 Traceability
Labels can be used to carry important package information such as: variety, grade, weight, size and bar codes.

Solutions that fit a wide variety of needs

Add traceability information

Reliable and durable

Easy to use and reuse

Boost sales

Qualified technical support 24/7