Solutions you can trust
Bringing over 65 years of expertise across a variety of industries to deliver advance engineering and design that you can trust, Kwik Lok is committed to delivering new and innovated solutions. We work with our customers and industry partners to identify your unique needs - plus we provide the ongoing customer support you can rely on!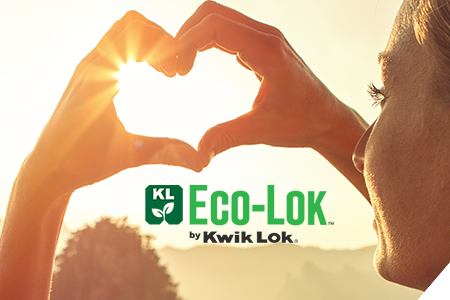 Introducing the Eco-Lok
Eco-Lok is one piece of an industry-wide opportunity for responsible environmental stewardship. The sustainability your customers expect meets with the Kwik Lok performance that has set the standard in the bag closure industry for decades.

The proprietary technology from BioLogiQ used to make Eco-Lok converts plant-based carbohydrates, such as corn and potatoes, into the NuPlastiQ® material that is manufactured into Eco-Lok bag closures. Using a 100% natural, renewably sourced plant-based resin that requires less fuel to manufacture, NuPlastiQ® helps reduce greenhouse gas emissions and overall material use. They are completely interchangeable with our previous closures and compatible with your existing Kwik Lok machinery.
View Video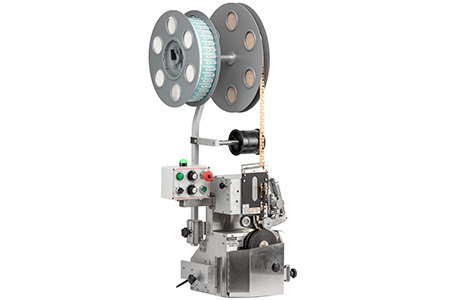 The next generation is here
The new 910A Automatic Bag Closing Machine offers the same highly reliable Kwik Lok technology and takes it to an all-new level. The 910A provides a host of improved safety and operational features making the 910A even easier to operate while taking up less line space. A next-generation solution for the high-speed line, the 910A can close up to 120 bags per minute.

Important new benefits of the new 910A closure machine reflect input from customers. They include a lighter, more compact design, easy to clean aluminum and stainless-steel construction along with user-friendly mechanical components that offer increased accessibility for maintenance. All 910A machines come ready to run closure labels for coding, tracking, and promotional messages.
View Video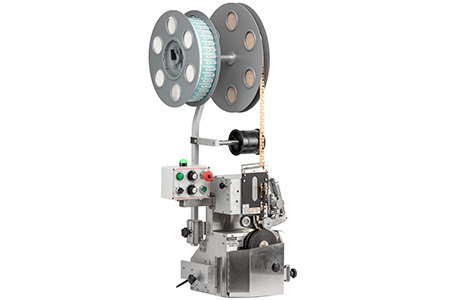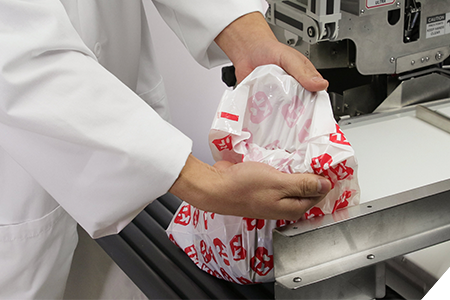 Laser Stitch offers tamper-evident solution
As food safety and security continue to be at the forefront of food supply concerns, more and more customers are looking for bag closure systems that include tamper-evident options.

To meet this customer need, Kwik Lok, the industry leader of bag closures, has teamed up with Matthews Marking Systems™ to develop new Laser Stitch Technology. The 909A provides a uniform "laser stitch" that indicates whether a bag has been opened. bags do not tear when opened and can be easily re-closed with a Kwik Lok closure.
Watch the video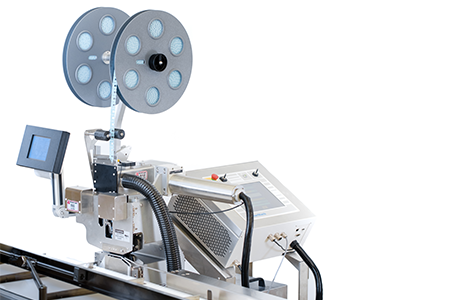 New 912 Fiber Laser
The eco-friendly, Kwik Lok 912 laser coding system is designed for maximum versatility. This fully automatic machine prints up to 120 closures per minute, is quick to install, and easy to use for over 100,000 working hours. Easily add text, date, time, serial numbers, 2D codes and graphics onto your Kwik Lok closure while eliminating ink and waste.

Combining exceptional reliability, increased efficiency, exceptional beam quality and virtually no consumable costs, your business can be assured of long term maximum productivity and low cost of ownership.
Watch the video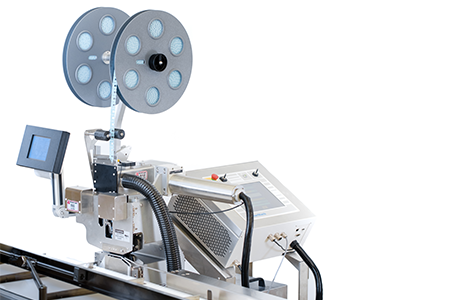 Less is more with Kwik Link
Looking for a way to minimize packaging while providing for branding and traceability? Think Kwik Link! The new Kwik Link is a semi-automatic machine that binds bunches together then adds a closure and label. This results in less packaging for a smaller carbon footprint.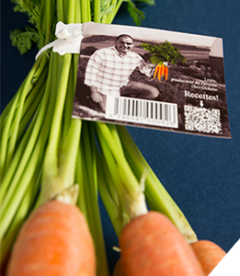 High quality labels
Attractive labels for promotional campaigns can increase sales and add additional profits.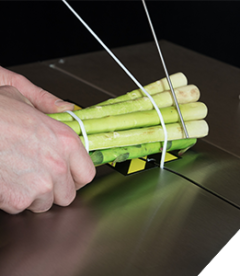 Easy to use machine
Simply swipe your product through the machine and our closure will secure it.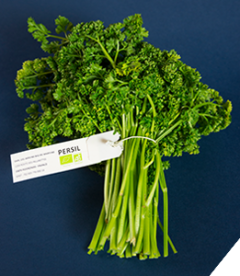 Eco-friendly packaging
Minimal packaging results in minimal waste and a reduction of carbon footprint.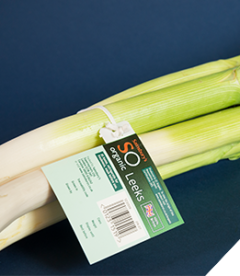 Traceability
Labels can be used to carry important package information such as: variety, grade, weight, size and bar codes.

Solutions that fit a wide variety of needs

Add traceability information

Reliable and durable

Easy to use and reuse

Boost sales

Qualified technical support 24/7