Shaping the industry
Found on one great idea, we are dedicated to creating the best bag closing and printing solutions for the baking and produce industries, among others, around the world. While implementing responsible manufacturing practices, we provide the highest-quality equipment and closures, top-level service and constant innovation.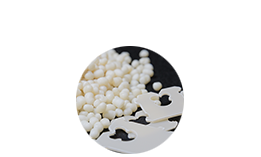 Material
At Kwik Lok, we believe in doing good while doing well. We continuously look for materials that will perform to our standard but have less impact on the environment.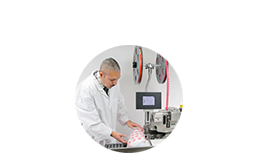 Technology
Kwik Lok is investing in technology and talent to bring the next level of automation innovation to the real world. We develop solutions to help our customers accelerate automation initiatives and increase productivity.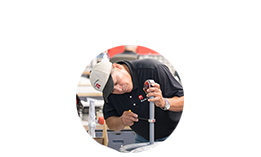 Service
We care about our product life cycle. Kwik Lok machine are known for reliability and ease of use. Kwik Lok offers unparalleled support to keep your closing line running.
Innovation is in our genes
Kwik Lok was founded by Floyd Paxton. He was an engineer who saw that packaging technologies, following World War II, were changing. That was when he invented the Kwik Lok closure. In 1954, he formed Kwik Lok Corporation. In that first year, its unique closure system quickly became the preferred method for keeping bags of Washington State apples safe and fresh.

Since 1954, Kwik Lok has innovated:
• 112 types of bag closures
• 200+ retail machines and over 400 variations
• 60 patents for our closures, machines and technology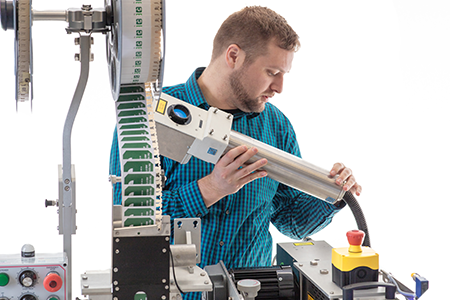 There is No Finish Line
This is an ongoing effort to search out new technologies,
to maximize existing operations, to find new ways to respect
our planet, and to show the world what can be accomplished
when you put your soul into it.

Our customers require the best, most forward-thinking solutions available
so we have partnered across the industry to bring products to the show that
meet the sustainability, safety and efficiency needs of today's customers.

As food safety and packaging sustainability continue to be at the forefront
of customer concerns, Kwik Lok has continued to innovate with customers
in mind. To meet these customer needs, Kwik Lok has launched several new
innovations including a sustainable bag closure and a tamper-evident solution.
See What's New
Strategic alliances
We work with others across industries to find unique solutions that meet your closure needs.