Printing and Traceability
We all care about food safety
Food is being shipped across international borders with great frequency. Suppliers must have the ability to act immediately with reliable and accurate information. Kwik Lok has a solution. The Kwik Lok closure offers an ideal surface to print traceability information, codes and symbols. We also offer several labels that can be printed with recall information. Let's discuss how we can help you to provide traceability information on your package.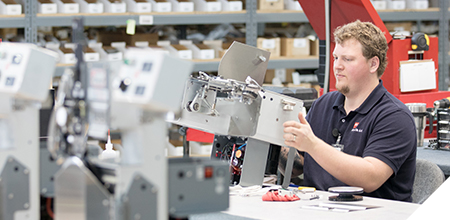 We carry multiple printer options
Kwik Lok offers a number of printing options that will meet just about all food package print requirements for pricing, dates, codes and traceability information.

The Kwik Lok closure is ideally suited for carrying this type of information. The closure is always located on the ponytail end of the package so consumers know where to find the information.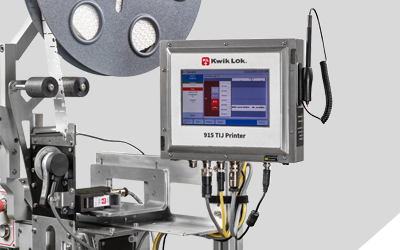 Automatic Systems
Don't slow down your production lines for printing; our automatic printers have printing capabilities up to 120 closures per minute. Our printers are ideally suited for printing multi-line information consisting of prices, dates, codes, texts, graphics, and a wide variety of other printed information on your package.

Our printers are also available for labels and feature compatibility with our automatic machines. For clear distinct printing on every closure, choose Kwik Lok.

Request a Catalog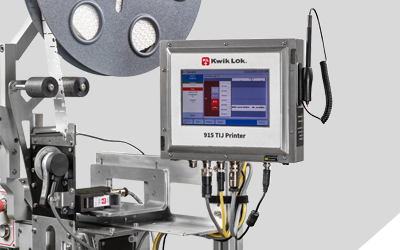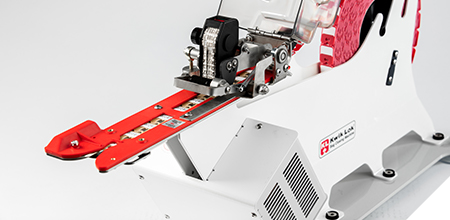 Semiautomatic Printers
Our semiautomatic printers offer print flexibility on a smaller scale. These printers are great for printing numerical code, prices, and dates.

We offer press-on rubber type as well as traditional rubber band printers. Both are compatible with our semiautomatic machines.
Request a Catalog