Dedicated to a sustainable future
Corporate Social Responsibility
At Kwik Lok, we recognize that as a plastics company with a global footprint, we have both a responsibility to minimize our impact and an opportunity to drive meaningful change.

Our new Fresh Start initiative is our promise to continually improve, innovate and support our community. At the core of our Fresh Start initiative, we have instituted a sustainability planning, governance and reporting system to hold ourselves accountable. This system is rooted in the following four key strategies.

Four strategies guiding us forward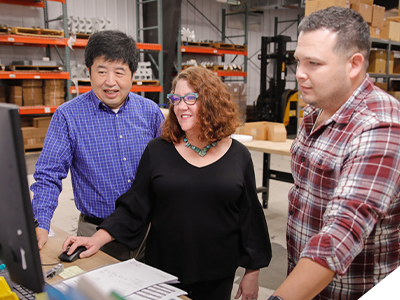 Unlocking opportunity through education and economic success
Whether offering cross-training to employees or providing scholarships to students in our community, Kwik Lok is dedicated to helping people achieve their potential. We continue to strengthen our on-the-job training programs and seek more ways to support future generations.

We have made progress in increasing gender diversity at the manager level and on the board, and are committed to increasing it across the company.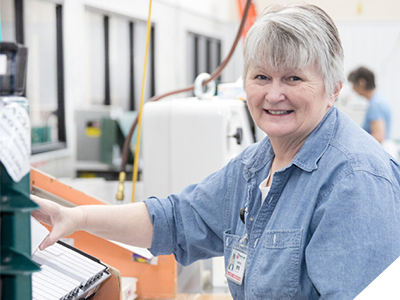 Improving the health, safety and well-being of all people
We know that health and safety go beyond keeping employees safe at work. That's why we promote an inclusive environment, provide access to affordable and comprehensive health insurance, sponsor a wellness program and more.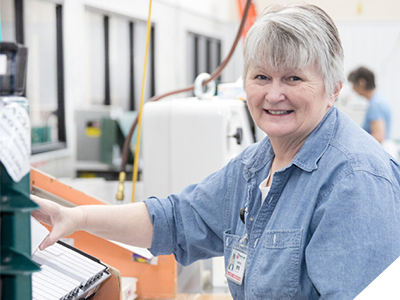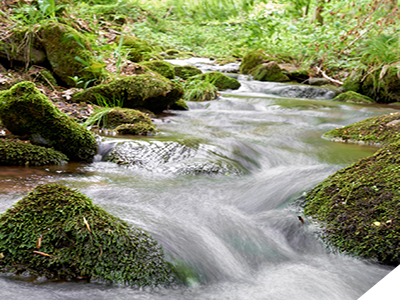 Protection
It's our job to deliver fresh food safely and provide a way to keep it as fresh as possible for as long as possible. Plastic has been an excellent vehicle to do that, giving people the tools to minimize food waste while keeping foods safe (especially in challenging surroundings). As a business dedicated to social responsibility, we also understand plastic is an imperfect solution. That's why we innovate. Through new technology, new products, and new partnerships, we are doing all we can to reduce the environmental impact of plastic on the world around us, while elevating all the positives.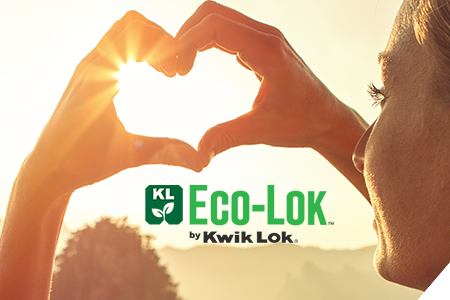 Fostering innovation in food safety, access and manufacturing
Kwik Lok has always led the way in low-cost, time-saving food safety technology. As we look forward, we seek to continue to innovate with an eye towards environmentally sound production, reuse and recycling.

Kwik Lok recently introduced Eco-Lok, a bag closure made with sustainable materials, the first step in the company's drive to reduce its environmental impact. The proprietary technology from BioLogiQ used to make Eco-Lok converts plant-based carbohydrates, such as corn and potatoes, into the NuPlastiQ® material that is manufactured into Eco-Lok bag closures. Using a 100% natural, renewably sourced plant-based resin that requires less fuel to manufacture than traditional plastics, NuPlastiQ® helps reduce greenhouse gas emissions and overall material use. Eco-Lok is one piece of an industry wide opportunity for responsible environmental stewardship.
Want to view the full CSR report? Download here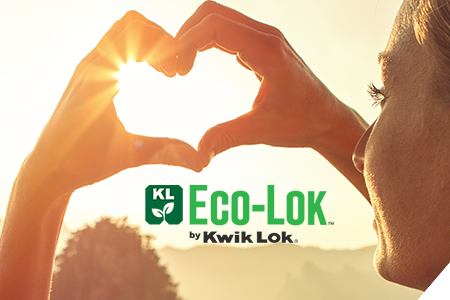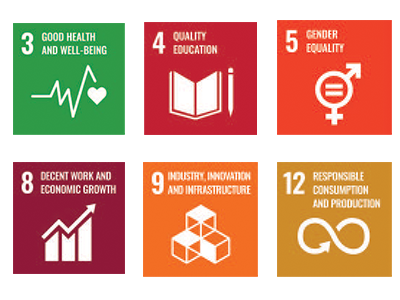 Global Alignment on The Path Forward
We believe in the power of collaboration. We build together as a community
and on the shoulders of previous efforts. That's why we've aligned our four
strategies (as well as much of our past work) with six of the United Nations'
Sustainable Development Goals. We will continue to collaborate with other
organizations in communities throughout the world to achieve these goals.
We've Joined The Hefty® EnergyBag® Program
Kwik Lok is a proud sponsor of the Hefty® EnergyBag® pilot program in the city of London, Ontario. Designed to complement current recycling efforts, the Hefty® EnergyBag® program establishes a way to collect otherwise hard-to-recycle plastics, like Kwik Lok bag closures, at curbside and uses them as valued resources.

The program helps divert these resources away from landfills, reduce dependence on fossil fuels, increase efficiency at recycling facilities, and improve the quality of other recycled materials. In doing so, the Hefty® EnergyBag® program takes an important step toward a more circular economy and a more sustainable future.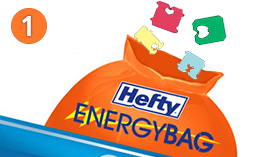 Collect hard-to-recycle plastic
Fill the official Hefty® orange bag with closures and other hard to recycle items. Make sure the items are relatively clean and dry.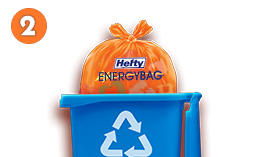 Tie the bag
Once filled, tie the official Hefty® orange bag and place in recycling along with your normal recycling.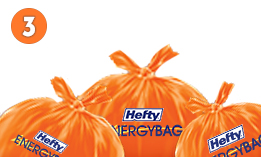 Collected with recycling
The filled bags will be picked up with your normal recycling and then converted into useful resources like energy, fuel and durable building materials.